● EBZ200 Automatic Cutting Roadheader
EBZ200 Road Header was put into use in Guan Ban Wu Su Colliery in Inner Mongolia, and made a new record by tunneling 1210m in a month at 20 square meters section with the hardness is f≤7 half rock and coal tunnel.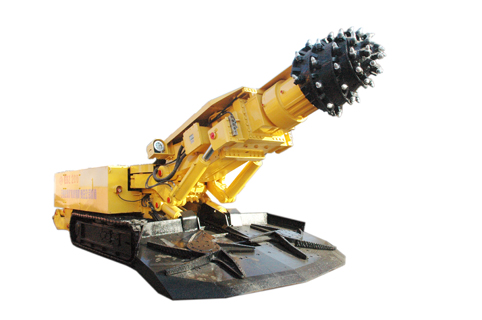 ●"Distance Visible Remote Control Road Header"
"Distance Visible Remote Control Road Header" was put into used in the twelfth mine of Zhong Ping Neng Hua Group, solve the problem in high gas outburst coal seam. The operators control the road header from the near and far away to work by remote controller, and learn the working condition through the monitoring screen in real time, watch the equipment state, make fault analysis and diagnosis. The machine is equipped with a black box, which can trace and record all the working state of the road header, the video signal can be transmitted as long as 700 meters through a coaxial cable, and 20km through a optical fiber, the whole system is stable and reliable.


● EBH300(A)TBM
EBH300(A)was put into use in Dong Huan Tuo Colliery of Kai Luan Group in September 2011and has been used so far, and make a new record once more time: tunneling in a full rock lane with semi-circular arc, the area is 20 square meters, cutting length is 9-9.6m per day, and worked 22 days per month, the total cutting length is 200.2m. The machine is with constant power automatic forming cutting technology, running state checking and directional tunneling technology, wireless remote control system, distance control system, the information of road header and working seam distance transmission system, distance fault analysis and working condition monitoring system. The technology of the machine has reached the international advanced level; meet all the requirements for rock lanes tunneling.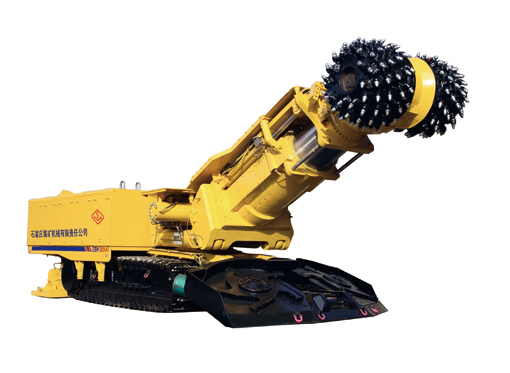 ● EBZ200 Road Header Distance Control Technology and Monitoring System
This system includes all the research result of "863" item, such as position and attitude measurement and location technology, automatic correction, Adaptive speed control, automatic cutting, distance multiplex video transmission, working condition distance display and control, black box function, etc. It is the most advanced intelligent control system in the world. In October 2011, the EBZ200 Road Header equipped with this intelligent control system had a successful test in Yun Jia Ling colliery of Han Dan Group, from the aboveground control center, the operators can complete the monitoring and control to the road header, it provide a strong support to colliery automation and manless working seam, has a important strategic significance in improving the mining capacity of coal resource, avoiding or reducing the incidence of personal injury in underground mining, as well as guarantee the safe coal mining.