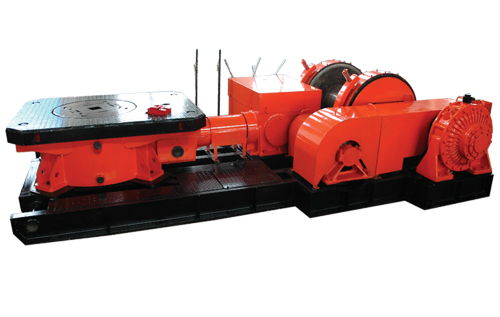 1. Good disassemblies , easy for mounting、loading and transportation .
2. Adding a rotary table clutch and brake clutch between the rotary table and gear box .
3. The chief brake is a double strips brake with a balance system .It makes the brake reliable .
4. The rotary table is with a bigger loading capacity ,the static loading capacity can reach 272 tons .
5. The power is optional from double motors or diesel .
Usage
The drilling rig is featured with air clutch transmission (mechanism transmission),full pneumatic central control and with a rotary table. It is applied to drill middle depth hole for petroleum and large depth hole for water, salt and natural gas.