¡ôDriller Bolter and Loder for rock roadway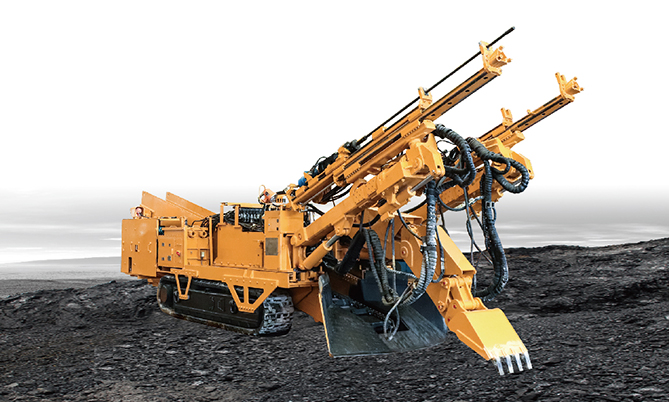 Introduction:
---
Drilling and anchoring unit is a kind of high-efficiency comprehensive digging equipment that integrates rock drilling blast holes, bolt hole drilling, and loading gangue. It is mainly used for coal mine rock roadway excavation. The unit itself integrates various functions of the drilling rig, grilling machine, and bolt machine, which saves the repeated investment of equipment and avoids the problem of miscarriage of various quipment in the roadway.

¡ö One arm for two purposes, the drill arm can be used to construct blast holes, and can also be used to drill anchor holes;
¡ö Construction blastholes, anchor rods (cables) holes are controlled by remote control, and the action is sensitive and efficient;
¡ö The drill arm has a fine-tuning function to achieve accurate eye-finding and positioning;
¡ö Double-layer telescopic carriage, adapt to wide section;
¡ö Wet drilling, fast drilling speed, no dust hazard;
¡ö Quickly switch between drilling and loading and transportation operations without interference with each other;
¡ö The main hydraulic parts are all imported parts with high reliability.
Specification: